We care about your locksmith needs!
UnlockItForMe want's to be sure that citizens of Alabama, and everywhere in the United States, stay safe at home and abroad when traveling in their vehicle. Everyone has heard stories about having a tire blowout on the interstate or having a dead battery. Perhaps you have even run out of gas. Most people forget about the locksmith services until it's too late. Honestly less expected, but nonetheless "on the list" of things that could happen, is flushing the keys down the toilet, your kid putting the keys in the microwave in defiance and protest of going to the family reunion, or your purse getting stolen from that sketchy bar in Southside… We've got your back when and if you need locksmith service in Alabama. We proudly offer services from our Auburn, Birmingham, Huntsville, and Gulf Shores Locations.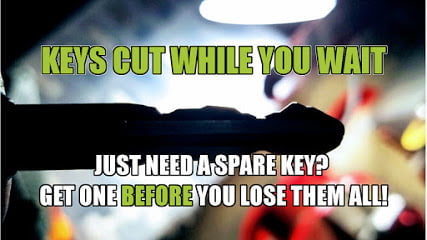 Give us a call if you need any locksmith services!
Have you ever wondered about sites like HomeAdvisor and AngiesList? The offer so many different things to the customer but no one ever stops to consider what is going on in the providers' side of things. There is no doubt you can get excellent locksmith services from these sites, and by themselves, they are fantastic companies. There is something you may or may not know about hiring locksmith services and other professionals. Often times, you are paying a premium for going through these services, which may be perfectly fine. But let's take a look at a few points here
Advertising Isn't Ever Free.
In 2018 Everything is on the internet. This includes locksmiths. There are TONS of ad's on Google and the like, for "locksmith near.."
but how do they get there? They are paid for of course. This, in turn, means they want to get their money back! Another well-known fact about "The American consumer" is that we pay for convenience. Don't you deserve a choice? It's not criminal to charge you upwards of 50% more than the service should cost…it's called markup and resale. But again, you're a bargain hunter. not a big wig big spender looking to blow as much money as possible on a locksmith service. Finding a true local locksmith will always save you money. Anytime a locksmith is having to pay for advertisement placements any "deal" or "discount" you may be offered is generally not actually a bona fide deal because they are simply marking it up 120% before your "20% Off Special" on the locksmith services.
Why would I even need locksmith services anyway?
Far to often we hear the chuckle from a cashier, normally who drives a Nissan Altima, or Ford Vehicle, "Oh I can't lock the keys in my car because…." but nonetheless in the future they end up calling us, half embarrassed, half thankful. It's not a horrible deal. You've locked your keys in your car, you haven't shot anyone. There's no need to be ashamed or fearful. Locking the keys inside your car is just one of many reasons normal everyday people end up calling a locksmith in Alabama. We've had at least 5 people in 2018 who lost their car keys because they were flushed down the toilet! At least one key has in fact been cooked in a microwave by a child who did NOT want to leave the hotel. So… it happens, folks! We're here!
Save Yourself Money by Saving the Locksmith Money
Some websites charge the professional or service provider a monthly fee or lead fee per job.
We won't point any fingers here because it's a "common industry practice" no matter if you are searching for a locksmith or a plumber or an electrician. "Lead Sites" Such as those you see on TV offering a "one-stop shop" for home services, are offering this to you for free because they have the service providers credit card on file. They spend money on TV ad's to yell at you in your living room. In most cases, as soon as you contact a professional or reach out for assistance on these home services resellers, one, if not all the providers in your area will be charged for the LEAD (assuming they've signed up). So take this Scenario:
Lead Fees Increase Your Total Cost for locksmith services!
Susan "lost" the key to her 2010 Toyota Camry. She has looked everywhere (Honestly!) 4 hours later she decides to go to a website that offers a professional for any job you could imagine. She types in "Locksmith in… Alabama". The First Name on the list says
Alabama Locksmith and Key Services, so she clicks "Get a Quote", She speaks to a very helpful individual etc, but right as they are sealing the deal and hanging up the phone the toddler runs in and pulls the keys out of her diaper! Hilarious! We're so glad you found them….buuuttt….. We just got charged $12 for this…. for a "lead". You can imagine how this gets really old, not to mention expensive, after some time, (and believe us…it's common!)

On sIte locksmith services We come directly to you!
Go Straight To the Source!
Many Phone Books or other common groupings of advertisements will replace a locksmith services phone number with a special "tracking number". The locksmith is billed for the phone call.  Even if you just call up to say, "Hey it looks like it might rain this afternoon, you should pack an umbrella" this could result in the local locksmith being charged $5-$10 or more! Calling a locksmith directly is always the best way to get a good deal. Once you have met a trustworthy locksmith, be sure to make friends with them, get a business card to keep close by, and two or three more to give a friend! You never want to be stuck in the middle of nowhere, in need of locksmith service you cannot find. A lot of locksmiths these days are friends and members of private groups on Facebook. This means, even if you are outside the coverage area of your usual locksmith, he may still be able to get you in contact with a trustworthy provider.
24-hour locksmith services in Alabama
Your life doesn't run from 8 am to 5 pm. You get up at 4 am every day. There is no time in your schedule for lost keys. We will do our best to make it as painless as possible! Most of our services are available 'round the clock where it is safe to provide services*. We will come out to your home after a break in to repair damaged locks. The best time to rekey your home locks is move-in day. We will come directly to your new home and ensure your locks are in top condition. Be certain you have plenty of keys and avoid lockouts. We will provide you with duplicate copies of your house key, just ask! Did you lose your only car key? We can assist with that too! Your local UnlockItForMe offers a multitude of locksmith services.
*Safety is always our number one priority. Certain services may be unavailable at certain times and in certain situations. We will always work with you as best we can to provide seamless service for your locksmith needs.