We provide complete locksmith service at low rates, with no gimmicks, no service or labor charges, and no price games. You receive a low honest quote on the phone, guaranteed to never go up when the driver arrives on-site at your location. Our service is location-based, so it does not matter what type of vehicle you drive, you have access to our locksmiths 24 hours a day. If you find that the keys are locked in your car, please don't hesitate to give us a call! As a matter of fact, why don't you go ahead and store us in your phone, you know – Just in case
We do not believe in taking advantage of our customers in a time of emergency need. Being locked out of your home or automobile is very serious, but you should not have to pay what some locksmiths charge and consider to be a fair and reasonable price. Our rates are always low, and we have someone ready to assist you. Our service locations are individually owned and operated by local employees, many family owned and operated. Your calls are important to us, so we answer them directly. You will not be sent to a call center in another state, or worse, another country.
Some automotive locksmiths attempt to charge as much as $100 or more just to unlock your vehicle, while others claim to have service fees or labor charges. With us, you are quoted a low flat rate up front, on the phone. We never charge "labor fees" or "service fees"
*Available services vary depending on state locksmith laws. Not all services are available in all locations at this time. We continue to strive to broaden our list of services.
Alabama Locksmith Permit # 15-1621 & 15-11552 are Registered to Locksmith Express in. We frequently refer jobs to and have orders fulfilled by their Locksmiths. Unlock It For Me is Licensed & Our Locksmiths are Individually Licensed as well. Company License Numbers Alabama 17-001764 & 17-001753
Our service is available 24 hours a day, seven days a week.
Committed to Quality
Here at Unlock It For Me, we believe that everyone deserves fast and reliable access to a locksmith.
Help shouldn't come with hours of waiting and horrible paint damage. Forget the coat hangers and screwdrivers. Our team of professionals is committed to quality locksmith service, every time.
Based in Birmingham, Alabama, our company is both family-owned and operated. We've been around since 2008 and hire only the most experienced locksmiths to provide vehicle door unlocking services.
Our company values community and works closely with a network of licensed local locksmiths in order to better meet our customers' needs.
We work with the local locksmiths in our community to help our customers get the services they require. Keeping your money in your community, helping your friends and neighbors.

Unlock It for Me is a
Society Of Professional Locksmiths Member
Alabama Locksmith Association Member
Licensed & Insured Company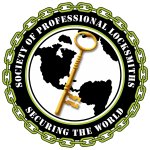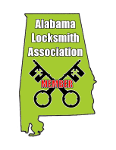 FREQUENTLY ASKED QUESTIONS ABOUT OUR LOCKSMITH SERVICES
Q. Where is your store?
A. We are a mobile service, we come to you! We do not offer any services that would require a brick and mortar location.
Q. Are you Licensed & Insured?
Yes. We are licensed by the AESBL and covered by a General Liability Policy
Q. I am locked out of my car. Can you help me?
A. Yes! If your keys are locked in your car, give us a call!
We can get them out fast! We are car door unlocking experts!
Q. I have lost or damaged my keys. Do you make keys?
A. Yes! In select markets, we can originate or duplicate car keys
Q. I just moved. Can you come re-key my home or business?
A. Yes! We can re-key your locks! We offer "one key fits all" service.
Q. Someone told me I have special locks that can't be picked. Can you get the job done?
A. Depending on the situation, this may be true. Common residential locks typically can be picked by a professional locksmith. The types of locks that are extremely difficult to pick aren't generally available at your local big box store...and you would remember if you paid for a Medeco High-Security deadbolt for example, which might sell for $129.95 for 1 Deadbolt!
Q. Are there any vehicles you cannot open?
A. We don't like to brag, but it is rare that we encounter a vehicle that we cannot unlock.
Q. What is the easiest vehicle to unlock?
A. Hopefully, you understand, answering a question like this could put you at risk. We don't like to give anyone ideas that could be used for criminal purposes. Rest assured, we know what we are doing and if you are locked out, we can get you in quickly, safely, and at a rate that's affordable.
Q. Will the police open my car for free?
A. If you are dealing with a life-threatening emergency call 9-1-1
Typically the police will only come out to unlock a vehicle if there is an immediate danger, such as a child, or disabled person locked inside. The more technologically advanced cars become, it becomes more difficult to unlock them. Vehicles with electric locks are more likely to be damaged with "slim jims." Police officers have also been killed from a vehicle's side airbag deploying while attempting to unlock it. The best bet is to contact a locksmith immediately. Most auto clubs and insurance companies cover lockout expenses
Q. How fast can you get here?
A. Typically we can have a driver to you within 15-30 minutes. In some locations, we can have service completed in less than 15, wherein some rural areas service may take over an hour. We will provide you with an accurate, real-time ETA.
Q. How much is this going to cost me?
A. Our services are individually priced, we offer low, competitive rates to ensure you receive fast affordable service. Call for a FREE no hassle quote
Q. Will you damage my property while performing your services?
A. No. There is no excuse for causing damages while resolving a lockout situation. Our technicians are carefully trained to use great care when providing service to our customers.