NISSAN CAR KEYS & REMOTES
OEM Quality Nissan Keys and Remotes provided and programmed by professional locksmiths.
We Cut and Program Nissan Keys.
UnlockItForMe offers a wide variety of services for Nissan vehicles when it comes to lock & key services.
If you need a spare key for your vehicle or would like an extra keyless remote programmed, let us know!
Even if you have lost all of the keys to your Nissan this is not an issue for our Locksmiths. From 1998 to 2018 We've got you covered when it comes to keys and remotes. We even offer the Intelligent keys for the twist proximity versions as well as the push to start versions of late model Nissan vehicles. There is no need to overpay by hundreds for quality OEM replacement keys to your Nissan. Call us today for a free estimate!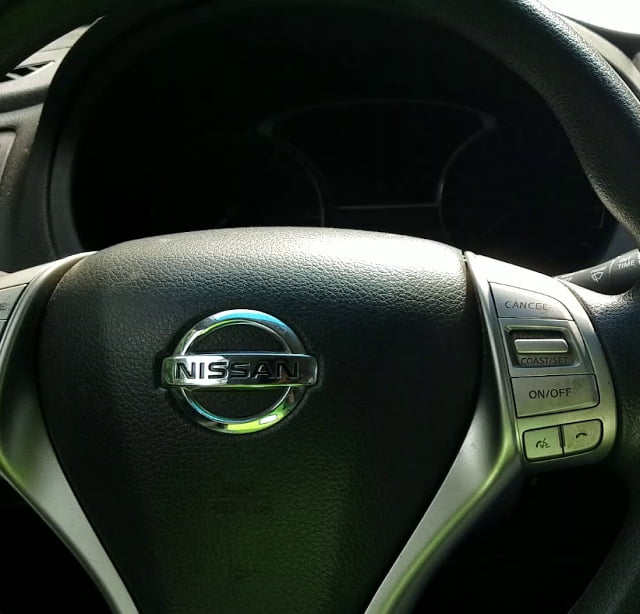 OEM QUALITY TRANSPONDER KEYS
We offer same day key duplication and replacement at all of our locations which offer automotive locksmith service. The wise choice is getting a duplicate key or three before you lose the only copy you have. It is not uncommon for used car dealers to sell a key to a customer with only one working key. It is also not uncommon to retain a copy of the key which they will not relinquish. Most times, calling a locksmith will be the only advice they can give you when you become locked out or lose your car keys. Rest assured you are neither alone nor stranded. First off all our locksmiths are available around the clock. Second, we are experienced with servicing all makes and models of vehicles with keyed ignitions as well as proximity push to start keys. It's often believed the dealership is the only source for replacement keys.
ALTIMA TO XTERRA - WE DO THEM ALL
We don't discriminate, in more ways than one! We offer fair honest key duplication and replacement for Altima, Armada Cube, Juke, Maxima, Murano, Pathfinder, Rogue, Sentra, Versa, X-Terra. If you need keys, call us, please. We take care of all your key duplication and origination needs. We come directly to your location to offer our great locksmith services. If you're unhappy for any reason we will make it right! All of our keys and remotes sold come with a warranty. If it stops working, or a button falls off, just let us know! Our customers' safety and satisfaction are our utmost concern. Our car key replacement is affordable and hassle-free. Don't take the risk of going day to day with only one key to your car. Even if you don't want to give a copy to a friend or family. Keeping a duplicate key in a safe location is smart.
SMART KEYS HAVE STUPID PRICES AT THE DEALERSHIP
The newer generations of Altima, Maxima, Rogue, and other vehicles equipped with push-button ignitions offer a variety of luxurious proximity features. Losing your OEM Intelligent Keys can be pricey if you don't know who to turn to. UnlockItForMe offers OEM Intelligent Key replacement at jaw-dropping prices when compared to the dealership price, not discounting any towing fees that are incurred if you are unable to drive your vehicle into the dealership service department. Our on-site key replacement services knock on your door and take care of your car keys and remotes, the same day on most occasions. UnlockItForMe provides OEM quality Intelligent Keys. Additionally, we perform the necessary programming required. Our team uses advanced locksmith diagnostic tools and equipment, which will not harm your vehicle's computers or electronics. We promise dealership quality service, without all the markups on the price tag. Call us today for a free quote.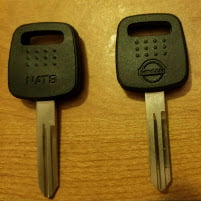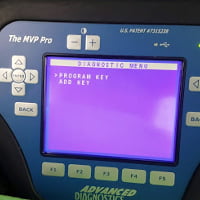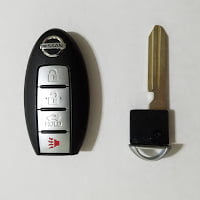 OEM Quality at OMG Prices
It's not unheard of for newer keys to be priced as high as $200 or more for modern Nissan and Infiniti Vehicles. UnlockItForMe deals with OEM Suppliers and High-Quality Aftermarket Suppliers to deliver you quality transponder keys, keyless entry remotes, and fobs, as well as Intelligent Key Fobs and Proximity Smart Keys. When paired with our professional key and remote programming service, you can't go wrong.
If you need a spare key, make a copy before it's too late. If you've already come to the unfortunate realization your only key has been lost, don't worry. We can originate new keys for your vehicle.
Lockout Service - Keys Locked inside Nissan
Quite a few folks believe it is impossible to lock the keys inside newer vehicles equipped with proximity features. Soon quickly learn this is far from the whole truth. First of all, the key is a wireless device. It is subject to interference from nearby devices, and, in compliance with the pesky part 15 of the FCC rules, it must accept this interference should it exist, and can't do much about it. Signal interference or downright blocking of the signal by dropping it into a box or burying it under several objects can render the key "out of range". This can cause the keys to becoming locked inside, resulting in a lockout situation. We can assist with all vehicles, without causing any damages.  If your keys are locked inside your Nissan, give us a call.