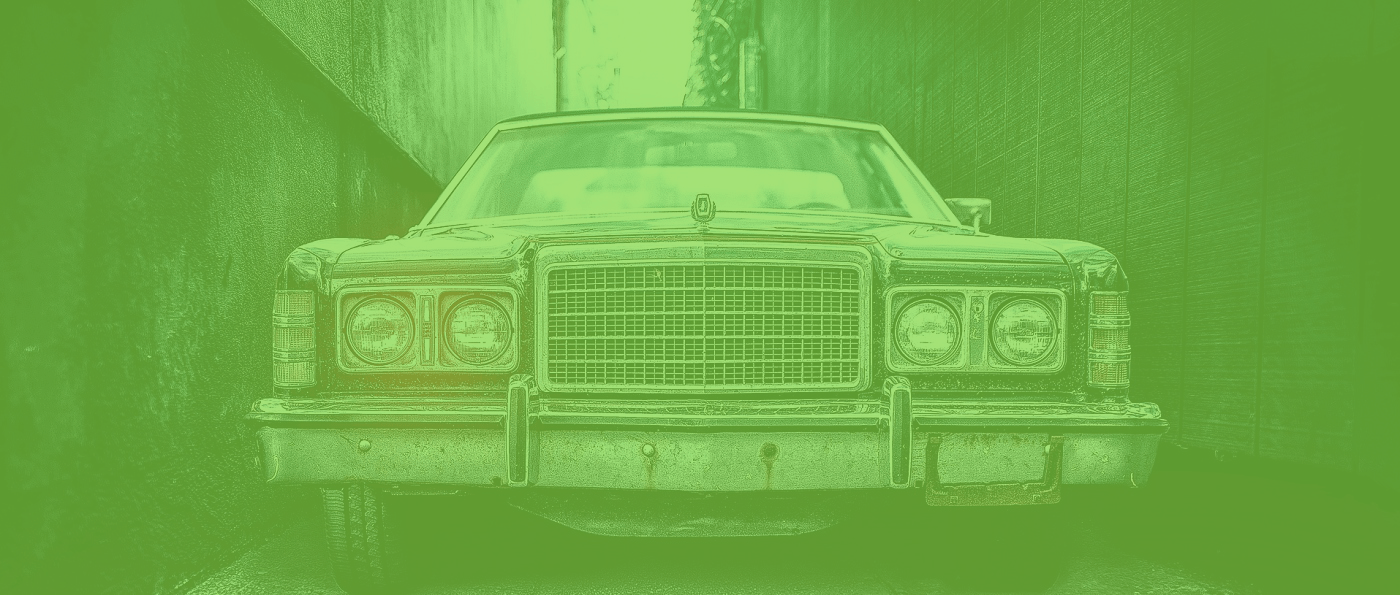 Car Dealership Services
Broken Keys & Remotes, Lost Keys, High Security Keys, Smart Keys & More. When you need car key services on your lot, count on Unlock It For Me!
Car Dealership Locksmith & Car Key Services
With extensive knowledge of automotive locks and key-less entry systems, we provide a range of lockout and car key services at fair prices. We offer quick 24/7 emergency auto locksmith service to the greater Birmingham, Auburn and Huntsville areas. We bring this skill and talent to your car lot. We can help you manage the hassle of car keys and remotes. We can easily handle newer smart keys and vehicles equipped with push button ignitions
UnlockItForMe provides on-site car key services for your car dealership. Don't let the word Locksmith scare you away!  Our prices will surprise you. We recognize the shift in the industry and we offer top quality car key services for the vehicles on your lot at "too low to advertise" prices. Let us schedule a time to discuss the car key service needs of your car dealership! We offer transponder key duplication, as well as sales and service for remotes and key fobs. Our team of locksmiths keeps stock of a variety of car keys and remotes. If we don't have it in stock, rest assured we can get it for you. Our car key service is not limited to vehicles with plain jane keys either. We are up to speed with modern high tech keys. Our locksmith team is able to program smart keys, intelligent keys, and the like. Vehicles equipped with push-button ignitions are still serviceable by our team.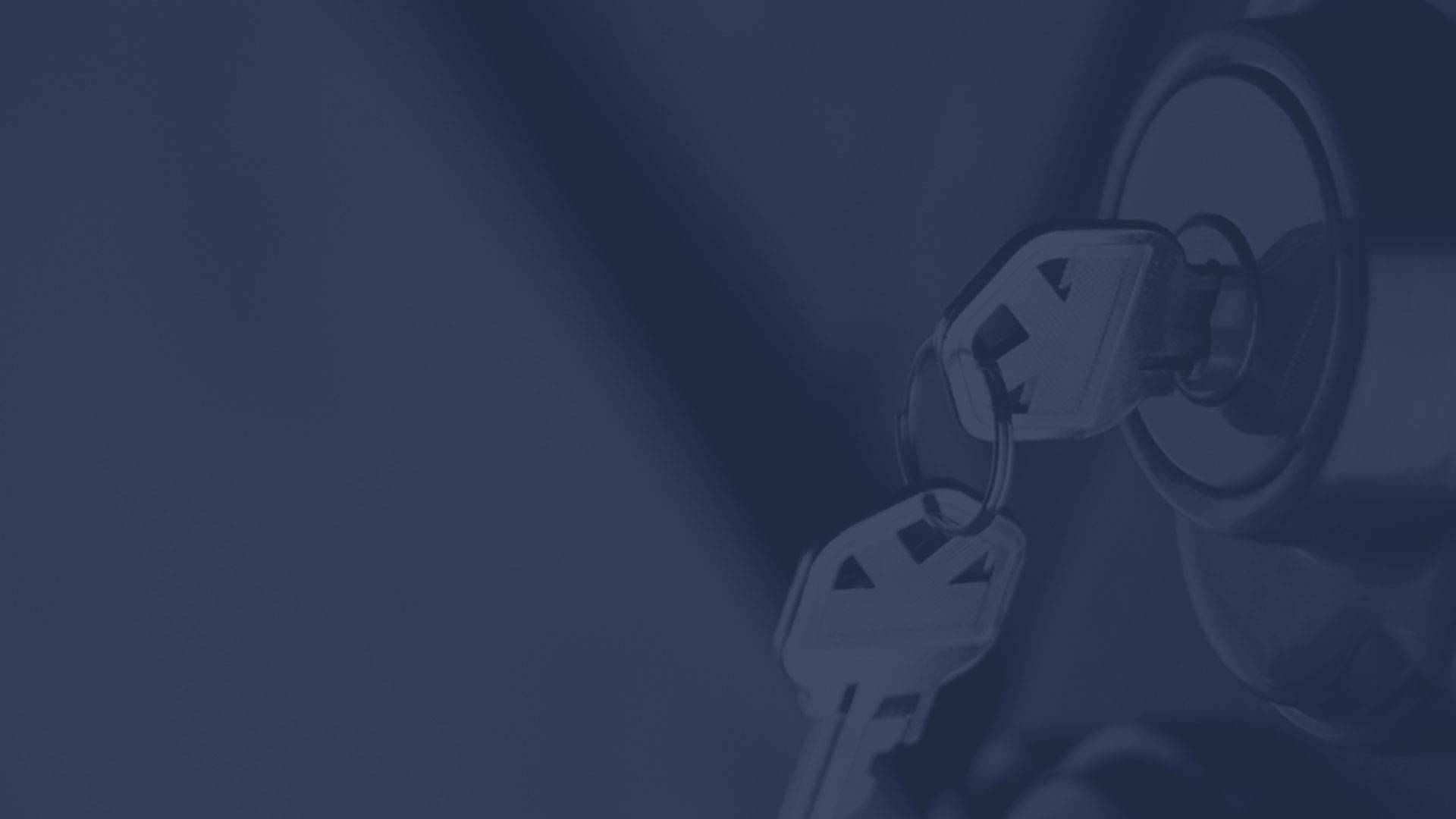 Affordable Car Keys For Your Lot
UnlockItForMe delivers local, affordable locksmith services directly to your car lot. What's better, once you are signed up with us as a preferred dealer you will gain access to rock bottom prices on transponder keys and remotes for your vehicles. Additionally, if you would like to retail our services or package them with your deals, let us know! Our services can be front and center, or behind the scenes, however, you like it.
ON-SITE CAR KEYS + REMOTES & MORE
We cut and program a wide variety of car keys. We are able to handle most car keys, from the plain metal key and transponder keys to the smart keys of today, and everything in between.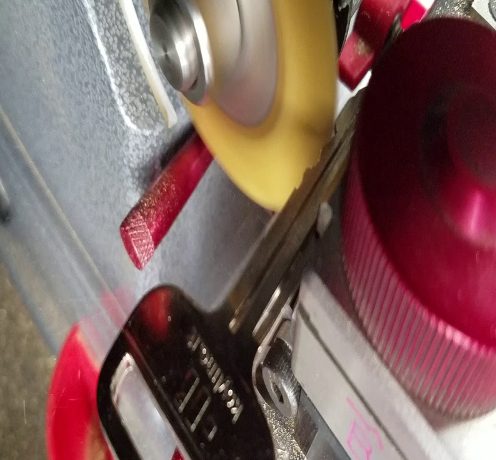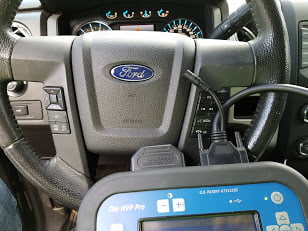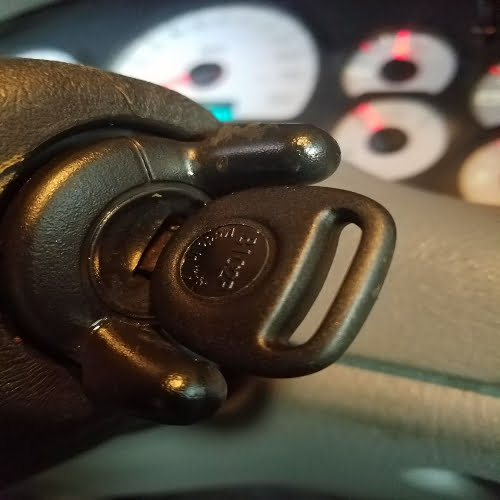 Ignition Keys Cut & Programmed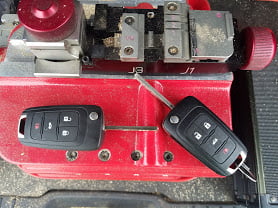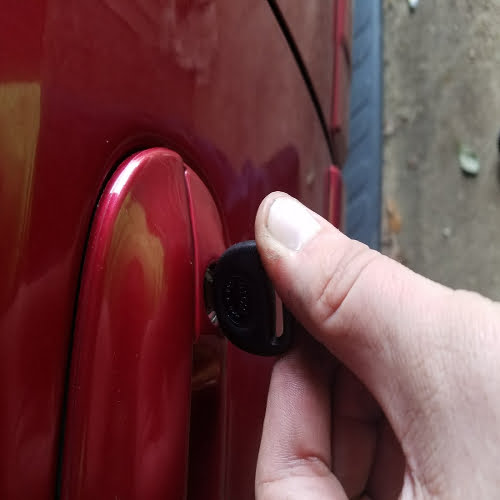 Unlock it For Me can unlock your door and cut you a new set of keys.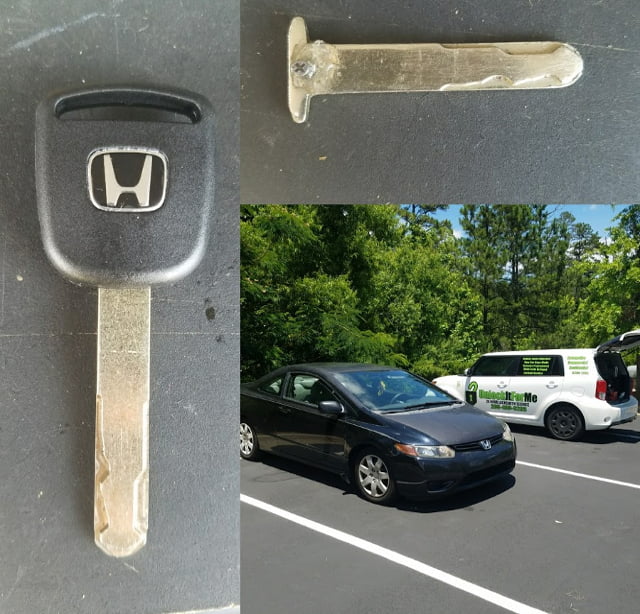 Broken Honda Key replaced with a New Transponder Key in Alabama
Your Dedicated Vehicle Security Professionals
From the car that came from the auction with no working keys, to the customer who lost the only key you had to provide her and is now looking to you for a solution. Our team of licensed locksmiths will go directly to your customers' locations to solve headaches related to car keys, remotes, vehicle immobilizers and anti-theft systems. Our services are available 24 hours a day for your convenience. Our team of locksmiths is background checked by the FBI and Our company and each individual locksmith is licensed by the State of Alabama
FAST AND AFFORDABLE 24/7 HOUR EMERGENCY LOCKSMITH & CAR KEY SERVICES IN ALABAMA
We can have a licensed & insured locksmith to your location in as little as 30 minutes to quickly get your home or vehicle unlocked for a low flat rate without any damage. We also make car keys!
There are numerous ads online for $15, $19, and other low priced locksmith ads. The truth behind these ads, as numerous investigations have revealed, is that it is in fact bait to lead to a price increase. You see, the advertisement isn't lying, it is $19 for a locksmith to come out. If you would like for him to do work once he arrives, there's a "labor fee".