Hyundai Locksmith Service
Hyundai Car Keys, Unlocks & More!
No matter if you are locked out of your Hyundai Accent or have completely lost the keys to your Sonata. You'll be elated when we get the keys out of your Elantra trunk. We can unlock your Santa Fe and make you a duplicate key! Furthermore, our team of professionally trained locksmiths will come to your home or business to replace lost car keys, program remotes even more locksmith services for your home or business should the need arise. Thank you for supporting Alabama local businesses by shopping with us.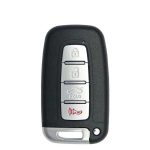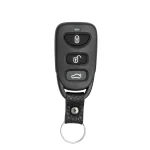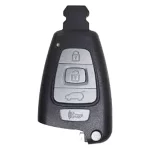 Car Key & Remote Fob Services
We cut new keys to your vehicle. Additionally, we program remotes and fobs to allow keyless entry. Our locksmiths provide OEM quality keys and remotes. Car keys are cut with precision and tested to ensure quality before you pay. If you only received one key to your vehicle from the dealership this is inconvenient. UnlockItForMe provides you with additional duplicate keys to share the vehicle with ease. Allow access to loved ones, or keep a spare put away safe. Losing the only key you have is extremely frustrating. Rest assured in such a difficult time, we are ready and able to assist. Give us a call today.  Here is a list of common vehicles we work with:
2011 – 2019 Elantra
2007 – 2009 Entourage
2010 – 2014 Genesis Coupe
2002 – 2012 Santa Fe
2005 – 2010 Sonata
2010 – 2011 Tucson
2007 – 2012 Veracruz
High-Security Keys Cut Here
Hyundai offers a high-security internal track key on later models. Locksmiths are able to cut these keys. We can cut keys for these vehicles among others:
2011-2016 Hyundai Sonata GLS
2012-2016 Hyundai Tucson
2009-2012 Hyundai Elantra Touring Edition